The International Centre for Migration Policy Development (ICMPD) is an international organisation with a global outlook whose purpose is to promote innovative, comprehensive, and sustainable migration policies. In the framework of the Support Project to the Africa- Europe Migration and Mobility Dialogue, ICMPD launched a data collection and reporting mechanism, which at first operated using simple excel spreadsheets. However, this proved to be cumbersome, accordingly we hired Intendo to design and further develop a solution, using the FileMaker software. 
Tasks
As an international organisation, we have special needs and procedures, mainly time related, which Intendo was quick to note and adapt to in terms of planning. Our database had to be easily accessible and not data heavy as it must be able to load cross-regionally, including spots with low internet connectivity. Additionally, the complex table structure in the back end needed to be matched with a user-friendly and straight-forward GUI. That is because the majority of our stakeholders cannot be expected to avail themselves for data insertion on complicated user interfaces. Our database also needed to include a Map feature, different search systems, report extraction capabilities, and an import interface. Intendo in turn suggested customized solutions that addressed both our needs and wants.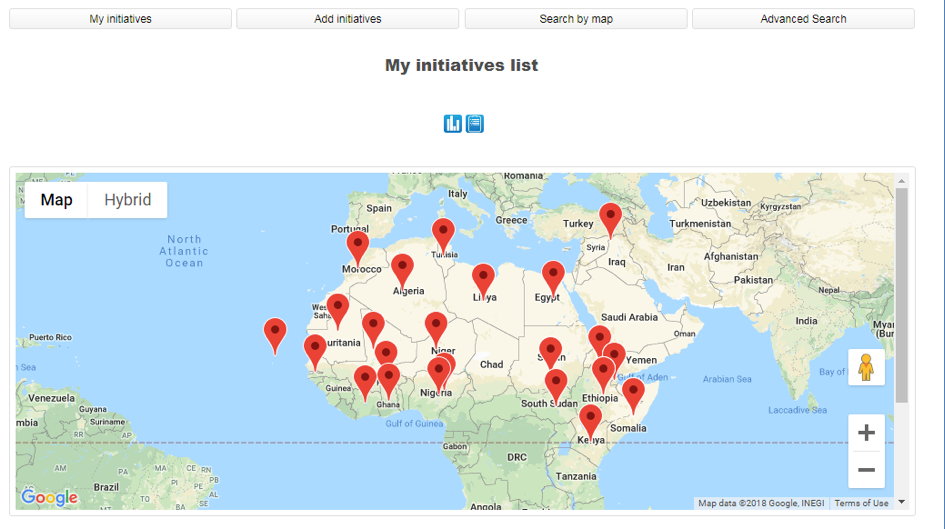 Assessment

Aside from the outstanding and appraised final product that we received, we were also particularly satisfied with our overall interaction with the team members. They were 
flexible 
and 
understanding 
of our time constraints and provided quick solutions to satisfy our demand under a relatively short time frame. Furthermore, Intendo employees were 
reachable 
for feedback, even under short notice and thinking in a 
solution-oriented 
manner.